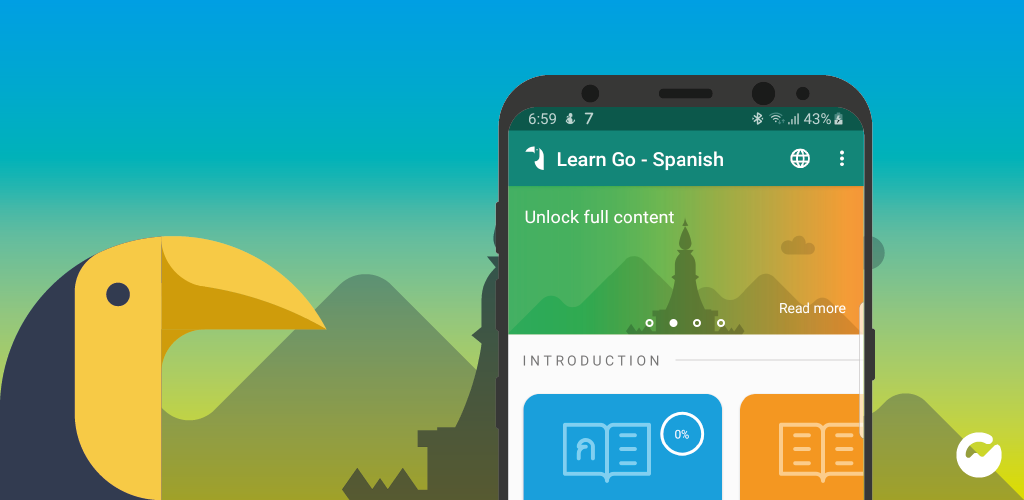 Learn languages from mini-lessons and improve your skills in fun games and quizzes!

- Various languages available for offline learning: Thai, Russian, Korean, Spanish, French (more languages on the way!)
- Alphabet and spelling activities – build the foundations of your language knowledge.
- Grammar drills – practice useful grammar structures for daily communication.
- Real-life conversation examples – be ready to speak while go to another country.
- Language tips - listen to step-by-step explanations and real-life examples that you can use right away.
- Lesson dictionary - you don't need to look for a dictionary to find a word you don't know.
- Fun randomly generated games and quizzes to track your progress - revise and improve your language skills in fun games that are generated uniquely each time you play them.
- Dictionary - browse through all the words with examples from all the courses to revise them.
- Favorite words - add words from lessons to revise them!
- Achievements and progress - track your improvements and progress easily.
- Frequent updates – extend your skills with more topics covered and brand-new games (only available in the full version).